दाँतो की सफाई रखने की अच्छी आदते :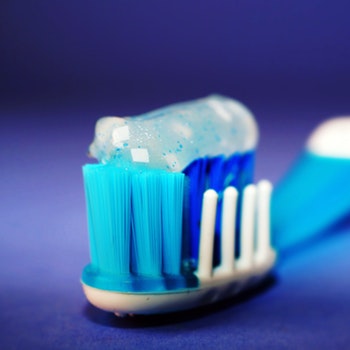 व्यक्ति रात को सोने से पहले ब्रश करें- व्यक्ति को सामान्य रूप से यह सलाह दी जाती है कि वह दिन में कम से कम दो बार ब्रश करें। फिर भी , हम में से कई रात में अपने दांतों को ब्रश करने की उपेक्षा करते रहते हैं। लेकिन, बिस्तर पर जाने से पहले ब्रश करने से पूरे दिन जमा होने वाले कीटाणुओं और प्लेक से छुटकारा मिलता है।
अच्छी प्रकार से ब्रश करें - दांतों पर खराब तरीके से ब्रश करना लगभग उतना ही बुरा है, जितना कि ब्रश न करना। ब्रश करने में समय लें, पट्टिका को हटाने के लिए टूथब्रश को कोमल, गोलाकार गतियों में घुमाएं। अनियंत्रित पट्टिका कठोर हो सकती है, जिससे पथरी बिल्डअप और मसूड़े की सूजन (प्रारंभिक मसूड़ों की बीमारी ) हो सकती है।
अपने जीभ की फलक भी साफ करे - इससे न केवल मुंह की दुर्गंध हो सकती है, बल्कि इससे मुंह की कुछ अन्य स्वास्थ्य समस्याएं हो सकती हैं। हर बार जब आप अपने दाँत ब्रश करते हैं तो धीरे-धीरे अपनी जीभ को ब्रश से साफ करने की कोशिश करे है।
Drink more water -Water continues to be the best beverage for your overall health — including oral health. This can help wash out some of the negative effects of sticky and acidic foods and beverages in between brushes.
Eat lots of crunchy vegetables-Eating fresh, crunchy vegetables and fruits not only contains more healthy fiber, but it's also the best choice for your teeth and are natural teeth cleansers.