Chemotherapy – Side effects & Cost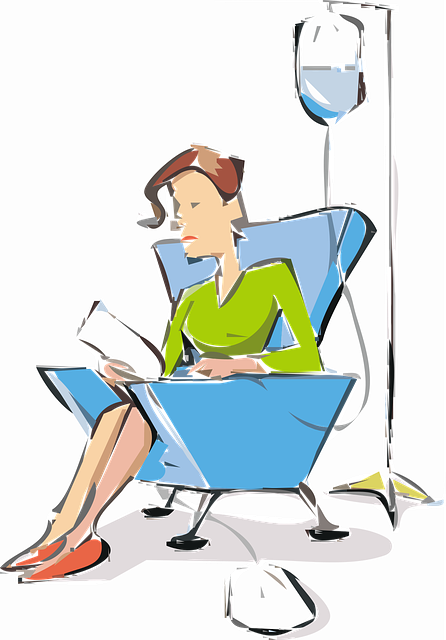 Chemotherapy is the most commonly used treatment for cancer and refers to drugs used for cancer treatment with the objectives of cure, control and palliation.
Most chemotherapy (chemo) drugs are strong medicines commonly given at regular intervals called cycles – which is a dose of one or more drugs followed by several days or weeks without treatment. This gives normal cells time to recover from drug side effects.
For maximum benefit, one must get the full course of chemo, the full dose and keep the cycles on schedule. In most cases, the most effective doses and schedules of drugs to treat specific cancers have been found by testing them in clinical trials.
Chemotherapy Side effects
While Chemo drugs kill fast-growing cells, they also damage healthy cells causing side effects. The time taken to get over some side effects varies from person to person and depends on your overall health and the drugs you were given. Many side effects go away fairly quickly after treatment ends, but some may take months to completely go away.
Some of the more common side effects of chemotherapy are fatigue, hair loss, anemia, nausea and vomiting, constipation, diarrhea, sores and pain with swallowing. Hair loss is a common a side effect of chemo treatments but it is temporary with new hair growth beginning a few weeks after the final treatment.
Weight loss and a lack of energy are equally common making it necessary to continue eating healthy foods. Another common side effect of chemotherapy affects digestion and you might have a metallic taste in the mouth or a yellow or white coating on your tongue. The patient must avoid exposure to viruses, bacteria, and other germs as the immune system are weakened during Chemo.
Chemotherapy drugs may cause memory problems and make it difficult to concentrate or think clearly. This symptom sometimes is called "chemo fog," or "chemo brain." Chemotherapy drugs may alter hormones and result in mood swings. Sexual function and fertility may also be impacted in some cases.
Living with cancer and dealing with chemotherapy could also take an emotional toll. Patients can be overwhelmed and even depressed as they juggle work, family, and financial responsibilities or cope with pain and discomfort.
Complementary therapies like massage and meditation can be a helpful solution for relaxation and relief. Cancer support group where you can speak with others undergoing cancer treatment is helpful but if feelings of depression persist, professional counseling may be required.
Chemotherapy Treatment Cost
"It is a myth that cancer is just a health issue," says the World Cancer Day website run by the Union for International Cancer Control. & Cancer negatively impacts families&39; ability to earn an income, with high treatment costs pushing them further into poverty"
The Indian Government's National Cancer Control Programme estimates that there are between 2 and 2.5 million cancer patients in the country at any given point of time. As per a BCG study in 2010, as opposed to the 200 cancer centers in existence, India needed at least 840. It is estimated that India has only 2000 oncologists while it needs thrice as many. It is obvious that a shortage of doctors will take its toll on the number of hospitals offering cancer care. Setting up a fully-fledged cancer hospital is capital-intensive – a 100-bed hospital in a city could reportedly cost as much as Rs 50 crore. And human resources, from doctors to nurses to technicians are also a continuing challenge. Cancer treatment runs into lakhs of rupees especially when the disease is detected in advanced stages requiring surgery or extensive treatment. By one estimate, over 45per cent of families with one cancer patient face catastrophic expenditures and 25 percent are pushed below the poverty line (BPL). Medical insurance is the only way one can cope with mounting expenses and since India has not seen too much investment in health, it is a long road ahead.
To read more on Cancer, click on the link below,