Dealing with Pain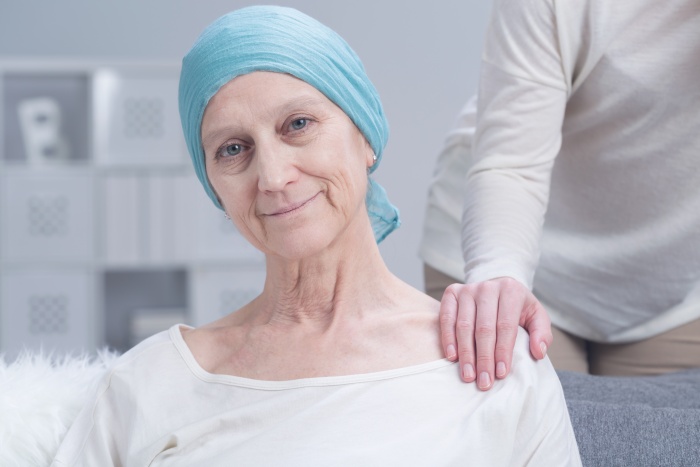 Pain from cancer or from the treatments can affect normal day-to-day activities and cause trouble in sleeping and eating and even result in feeling irritable, frustrated, sad and angry. The good news is that all pain can be treated and most pain can be controlled or relieved. When pain is controlled, people can sleep and eat better, enjoy being with family and friends, and continue with their work and hobbies.
Pain is most often caused by cancer itself. The amount of pain depends on the type of cancer, its stage, and the patient's pain threshold. People in an advanced stage of cancer are more likely to have pain which can be caused by a tumor pressing on bones, nerves or body organs. Surgery is often part of the treatment for cancers and some amount of pain is usually expected. Pain due to surgery can last from a few days to a few weeks, depending on the type of surgery.
When a tumor spreads to the spine, it can press on the spinal cord and cause spinal cord compression. At other times, cancer spreads to the bones causing bone pain which can be treated through external radiation.
Some tests used to diagnose cancer can cause pain and is usually relieved after the procedure. Even when you are told that the pain from the procedure can't be avoided or that it won't last long, you can ask for pain medicine if you need it. The type of pain you have determines the type of treatment. Chronic pain can usually be controlled by taking pain medicines on a regular schedule. People with chronic pain can also have breakthrough pain which varies in intensity and usually cannot be predicted. It typically "breaks through" the pain relief they were getting from regular pain medicine.
Phantom pain is a longer-lasting effect of surgery, beyond the usual surgical pain. If you've had an arm, leg, or even a breast removed, you may still feel pain or other unusual or unpleasant feelings that seem to be coming from the absent (phantom) body part. Other types of pain are:
Peripheral neuropathy (PN). Burning, tingling, numbness, weakness, clumsiness, trouble walking, or unusual sensations in the hands and arms and/or legs and feet are the main signs
Peripheral neuropathy is due to nerve damage caused by certain types of chemotherapy, by vitamin deficiencies, cancer, and other problems.
Mouth sores (stomatitis or mucositis). Chemotherapy can cause sores and pain in the mouth and throat. The pain can cause people to have trouble eating, drinking, and even talking.
Radiation mucositis and other radiation injuries can cause skin burns, mucositis (mouth sores), and scarring – all of which can cause pain. The throat, intestine, and bladder are also prone to radiation injury, and you may have pain if these areas are treated.
To read more on Cancer, click on the link below,