Types of Immunotherapy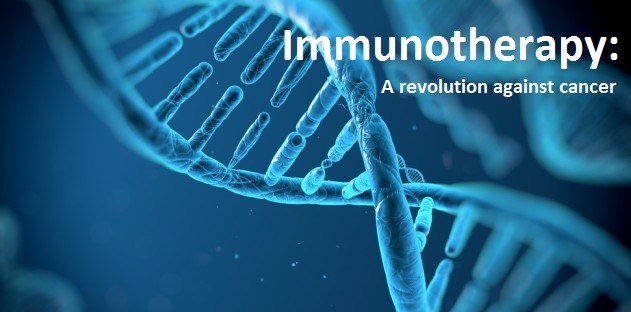 Different types of immunotherapy are used to treat cancer. These treatments can either help the immune system attack the cancer directly or stimulate the immune system in a more general way. Types of immunotherapy that help the immune system act directly against the cancer include:
Checkpoint inhibitors, they are the type of drugs that help the immune system respond more aggressively to a tumour. These drugs function by not targeting the tumour directly, but they interfere with the ability of cancer cells to avoid immune system attack.
Adoptive cell transfer is a type of immunotherapy treatment that aids in enhancing the natural ability of your T cells to fight cancer. In this treatment, T cells are derived from the tumor developed. These T- cells are most potent in killing your cancer and these T- cells are further developed in huge amounts in the lab. These developed can further be utilized in killing the tumour cells.
Monoclonal antibodies, also known as therapeutic antibodies, which are immune system proteins created in the lab. These antibodies are designed to attach to specific targets found on cancer cells. Some monoclonal antibodies mark cancer cells so that they will be better seen and destroyed by the immune system. Other monoclonal antibodies directly stop cancer cells from growing or cause them to self-destruct. Still others carry toxins to cancer cells. Because therapeutic monoclonal antibodies recognize specific proteins on cancer cells, they are also considered targeted therapies.
Treatment vaccines, which work against cancer by boosting your immune system's response to cancer cells. Treatment vaccines are different from the ones that help prevent disease
Types of immunotherapy that enhance the body's immune response to fight the cancer include:
Cytokines, which are proteins made by your body's cells. They play important roles in the body's normal immune responses and also in the immune system's ability to respond to cancer. The two main types of cytokines used to treat cancer are called interferons and interleukins
BCG, which stands for Bacillus Calmette-Guérin, is an immunotherapy that is used to treat bladder cancer. It is a weakened form of the bacteria that causes tuberculosis. When inserted directly into the bladder with a catheter, BCG causes an immune response against cancer cells. It is also being studied in other types of cancer.
How does Immunotherapy work against Cancer?
Cancer destroys your body because it primarily hits your immune system. Certain immunotherapies target cancer cells and afterward kill them. Other immunotherapies your help in boosting your immune system in a way that it destroys the cancer cells. Immunotherapy a new cancer treatment Immunotherapy is not yet as widely used as surgery, chemotherapy, and radiation therapy. However, immunotherapies are slowly gaining importance and is been widely accepted as a treatment choice by many of the doctors.
To read more on Cancer, click on the link below,