Diabetes Recipe – Chicken with Cherry-Pepper Relish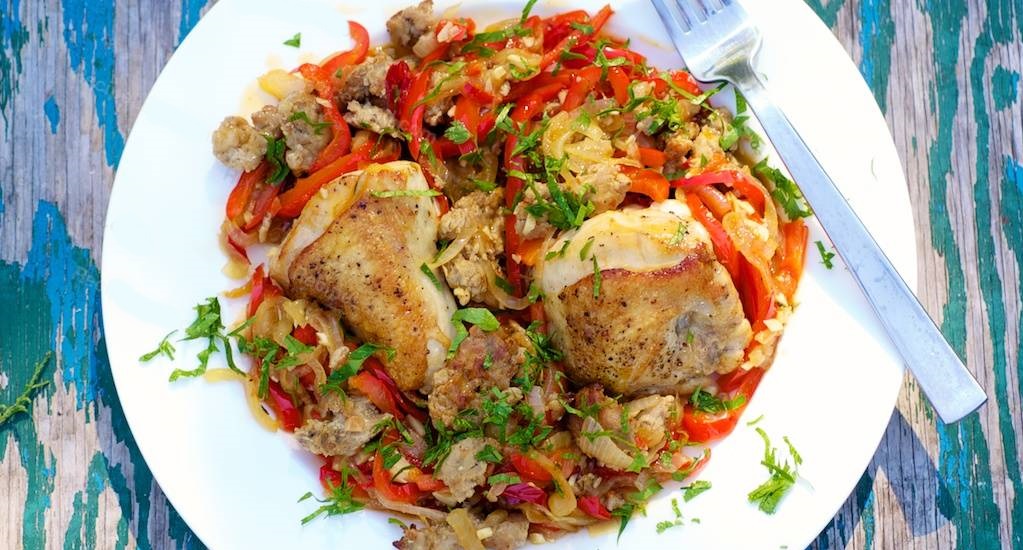 Preparation :20 Minutes
Cooking :8 Minutes
Serves :4
Ingredients
Olive oil 1 tablespoon
4 small skinless, boneless chicken breast halves (1 to 1¼ pounds total)
1/3 cup bottled roasted red bell peppers, drained and finely chopped
1/3 cup frozen unsweetened pitted dark sweet cherries, finely chopped1-ounce semisoft cheddar cheese crumbled
1 tablespoon snipped fresh garlic chives
Directions
Coat an unheated large non-stick frying pan with cooking oil; heat over medium flame. Sprinkle chicken with ¼ teaspoon each salt and black pepper. Add chicken to the frying pan. Cook for 8 to 10 minutes or until chicken is no longer pink (165o), turning once.
Meanwhile, in a bowl stir together the roasted peppers, cherries and 1/8 teaspoon salt.
Transfer chicken to 4 serving plates. Top with a pepper-cherry mixture, cheddar and garlic chives.
Nutrition Facts
Makes 4 servings (Amount per Serving)
Calories (Kcal)
124
Protein (g)
18
Carbohydrates (g)
4
Total Sugars (g)
2
Dietary Fibre (g)
2
Total Fat (g)
2
Saturated Fat (g)
324
Note
Remember to manage your portion sizes. Recommended portion size should not exceed 2 servings/helpings. Consuming diabetes friendly recipes in inappropriate portion sizes may lead to spiking of your blood glucose levels.
For more related recipes, click the link below.