Fighting Childhood Obesity with Food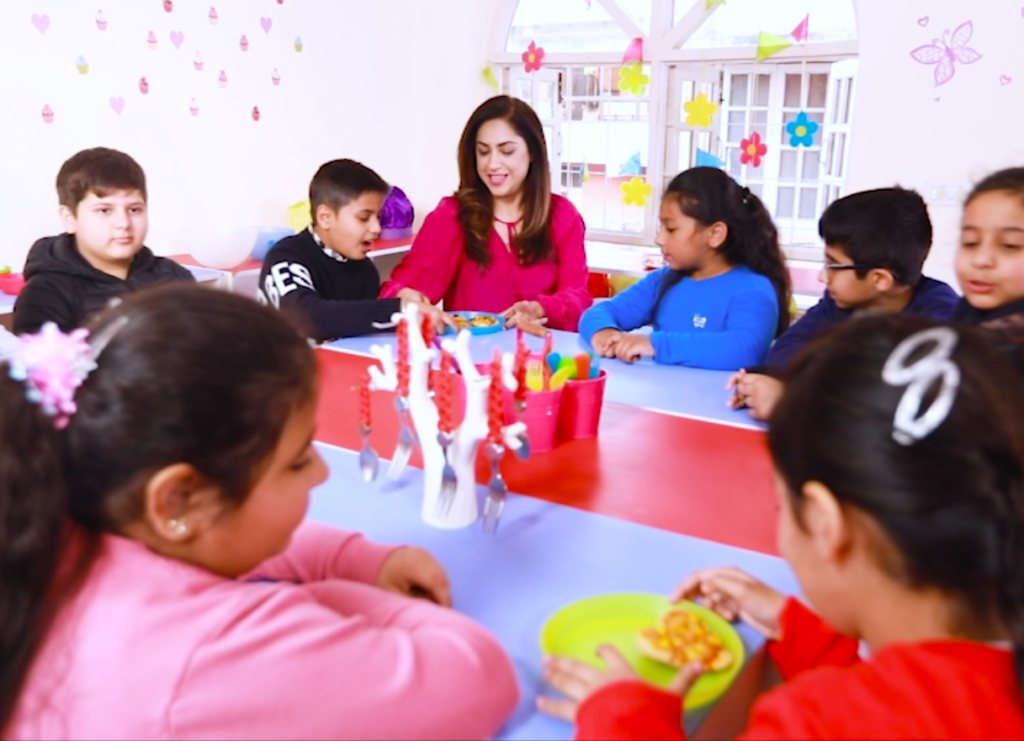 Childhood obesity is becoming common these days. Eating unhealthy and less nutritious food is a major contributing factor. India has the second largest number of obese children in the world and it is estimated that by 2025 this number is estimated to grow by 70 million. On one hand many children in our country are deprived of right amounts of foods, on the other hand some children are facing obesity as a major concern.
According to Mona – "Childhood obesity results primarily due to limited or no outdoor activity, high calorie intake and irregular eating habits of children."
In Indian society a chubby child is regarded as healthy. Whereas a chubby child does not mean that the child is healthy.
Childhood Obesity Complications
Childhood obesity can lead to serious complications such as:
Heart disease
Diabetes
Autoimmune disorders
Cancer
Arthritis
High blood pressure
Mona says- "Childhood obesity is not a result of genetics, whereas it is actually a result of parent's behavior, if parents are eating unhealthy the child will mimic the same and ultimately becomes obese as his/her parent."
Right Food for Obese Children
Pay attention to breakfast-A poor breakfast affects child's concentration and results in poor performance especially in schools. Feed the child early with well balanced foods which includes proteins, complex carbohydrates.
Mona does not recommend low fat food in children as the process of making a low fat food involves extracting the fat content and replacing it with refined carbohydrates to make it palatable. Refined carbohydrates are bad for the health and causes obesity.
Moderation is the key-Whenever you take your child food. Moderation is the key make the child eat in small portions and feed his with a small snack, preferably with nuts, so that the child eats in small amounts.
Macro balanced diet- Child's diet must contain a rich supply of carbohydrates, fats and proteins, which makes a healthy macro balanced diet.
Mona says- "Combine the foods to make it more nutritious and healthy. Example-If you are giving aloo parantha to child club it with yogurt and butter to make it more nutritious. Instead, try giving a vegetable parantha like gobhi or mooli parantha."
Sit with your child and ask for his preferences – It helps the child to be involved. Suggest him with healthy options. Educate him about the right food.
Food During Exams
As parents we feed the child with whatever food he/she asks for especially during the exam time. Mona says -It is important to replace high carbohydrate food with foods rich in phytonutrients, omega- 3 fatty foods, extra virgin olive oil, and antioxidants.
These foods supplement optimum nutrition and improve the performance of the child. Foods high in carbohydrates kill gut micro biome.
Value of Rainbow Food
Mona suggests eating rainbow foods at an early age to all children. This includes eating different colored fresh fruits and vegetables. This supplies children with essential phytonutrients, vitamins and minerals. Eating unprocessed foods, fatty fish (a rich source of omega-3), and cereals aids healthy nutrition in children
Power Food-Simple and Easy Early Breakfast Recipe
Berry smoothie- Make simple smoothie which contains flax seeds, berries, yogurt and little bit of honey. This is an ideal food for kids, as it contains good combination of macros.
Foods to Completely Avoid
Below is the list of some foods which are to be completely avoided
Cold drinks
Packed foods
Processed foods
Foods to be Given to Children in Moderation
Food Essential for Growth and Development
Mona says- "Calcium is one mineral essential during early development years. Maximum calcium requirement is there during 9-18 years of age. 1000 mg/day is the essential requirement of the child during this phase."
Foods rich in calcium are
Dairy
Green leafy vegetables
Almonds
To read more on Obesity, click on the link below.