Does Your Daily Diet Contain These 5 Essential Micronutrients?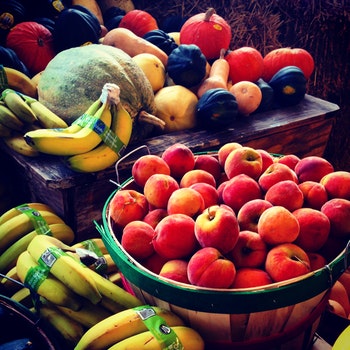 1. Folate

Folate is one of the eight types of B vitamins, and it helps with the formation of red blood cells. It is water-soluble, and also called vitamin B9. The best way to get your B9 is through fruits and vegetables. Legumes like lentils and beans, spinach and asparagus are all great, folate-rich options.

2. Iron

Iron is used to create hemoglobin, which is the substance in red blood cells that carries and delivers oxygen around the body. There are two types of iron: heme, which comes from an animal source, and non-heme, which is obtained through a plant. Non-heme sources are beans, chickpeas, lentils, tofu, broccoli and spinach.

3. Magnesium

Did you know that consuming sodas, sugar and caffeine actually causes your body to lose magnesium? Good sources of magnesium are dark leafy vegetables like spinach. Nuts and seeds, such as almonds, cashews, sesame and pumpkin seeds; and whole, unrefined grains like brown rice are storehouse of magnesium.

4. Vitamin A

Essential for maintaining vision, vitamin A describes a group of fat-soluble retinoids, like retinol. Retinol is created from carotenoids, such as beta-carotene, which is often associated with foods of an orange hue such as carrots. Other sources come from animals, and can be found in foods like liver, grass-fed dairy products and egg yolks.

5. Vitamin D

The deficiency of this vitamin is linked to rising levels of depression and autoimmune disorders, laying the foundation for many chronic illnesses. Natural sources are fatty fish and fish oils, canned tuna, egg yolks, mushrooms, and tofu.