Heart Health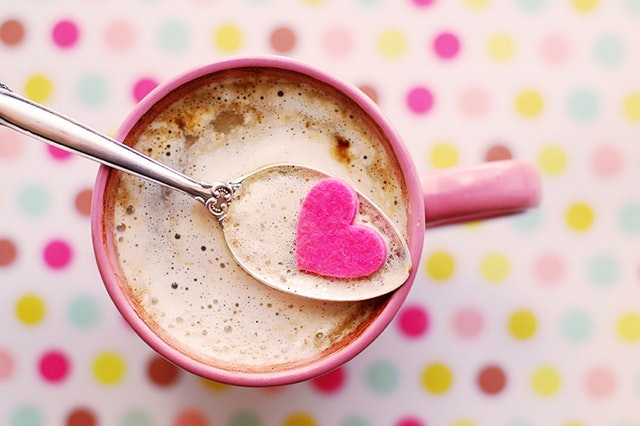 According to centre of disease control there are various health conditions which can lead to heart disease. Some major contributory factors are genetics, age, poor lifestyle, age and family history. Genetics, age and family history are the factors which cannot be controlled. However, one can adopt a good lifestyle and can choose to eat a healthy diet to prevent heart diseases.
Risk factors causing heart diseases:
Hypertension (High Blood Pressure)
High blood pressure is one of the prime risk factors for heart disease. It is a medical condition resulting due to an excessive pressure of blood in arteries and other blood vessels. Hypertension is regarded as the one of the prime causes of major heart conditions like heart attack.
High blood pressure is also referred to as "silent killer", as most of the people do not observe the symptoms of high blood pressure. However, high blood pressure can be controlled with a right diet, medication and a healthy life style.

High Cholesterol
Cholesterol is a fat-like, waxy thin, substance which is naturally produced by liver. However, consuming foods rich in saturated fats can lead to high cholesterol levels in our blood. The excess cholesterol gets deposited in the walls of the arteries which leads to their narrowing, thereby leading to major heart diseases like atherosclerosis and heart attack.
Diabetes
Diabetes mellitus another major risk factor of heart disease. The body needs sugar for providing energy and in normal circumstances pancreas produces enough insulin for the sugar to get utilized. However, in diabetes either no insulin or less insulin is produced by the body leading to sugar accumulation in the blood.
Major Heart Diseases
Angina
Angina is also known as chest pain or discomfort caused when the heart muscle is devoid of enough oxygen-rich blood. Angina patients may experience heaviness or tightness in the chest which can even radiate to arms, neck, jaw, back or stomach. Angina is an alarming condition of a major heart disease and should not be ignored.
Management of Angina
Treatment for angina not only reduces the symptoms but also minimizes the risk for heart attack and death.
Treatment options include:
Modifications in the lifestyle such as quitting smoking, managing weight, eating right, keeping stress at bay, and controlling diabetes
Taking medications like calcium channel blockers, satins (as prescribed by doctor)
Treatment like stenting, coronary artery bypass (depending what doctor opts for)
Cardiac rehabilitation post cardiac procedure which aims for physical fitness, minimize cardiac symptoms, and improves the overall health, and lowers the risk for heart problems in the future
Aortic Stenosis
Aortic stenosis is one of the most prevalent and most severe valve diseases of the heart which occurs due to obstruction of blood flow across the aortic valve. Affected patients may suffer from complications like chest pain, fainting, and heart failure which might lead to shortness of breath. This condition could be genetic or age related.
Management of Aortic Stenosis
Treatment for aortic stenosis depends on symptoms and the extent of the disease.
Mild disease may not require any treatment; however, a regular ECG is done by the doctor to forecast any complication. In severe cases the treatment includes:
Replacing the aortic valve: Aortic valve replacement is the only effective treatment for severe aortic stenosis.
Medications: There is no specific medication for this condition, however blood pressure is controlled to prevent further complications.
Atherosclerosis
Atherosclerosis is a disease in which plaque builds up inside the arteries, which eventually causes blockage and limiting the flow of oxygen-rich blood to your organs. It is one of the prime causes of heart attacks, strokes, and peripheral vascular disease together called cardiovascular disease.
Management of Atherosclerosis
Lifestyle management-Eating a healthy diet
A healthy diet is primarily a diet rich in fruits, vegetables, whole grains, and low in refined carbohydrates, saturated, trans fats, and sodium.
Some simple ways are to switch from white to whole-grain bread, eating fruits and vegetables rather than refined food items, using olive oil instead of solid fats like butter, and reducing sugar and sugar substitutes to a greater extent.
Quit smoking– According to the Mayo Clinic- for heavy smoker, quitting is the single most effective way to stop atherosclerosis from getting worse and reduce risk of complications
Maintain healthy weight– obese individuals are more prone to heart disease. Hence, a person should try to maintain a healthy weight.
Manage Stress– Keep the body relaxed; try deep breathing, meditation, and yoga to keep stress at bay. .
Medications and Surgery– Doctor may prescribe medication like cholesterol medication, anti-platelet medication, and calcium channel blockers. Surgery includes angioplasty, endarterectomy and bypass grafting
Atrial Fibrillation
Atrial fibrillation (also referred to as AFib or AF) is the most common type of abnormal heart rhythm (arrhythmia) which can cause complications like blood clots, stroke, heart failure and other heart-related complications.
Management of Atrial Fibrillation
The atrial fibrillation treatment depends on how long the patient has had atrial fibrillation, acuteness of symptoms and the underlying cause of atrial fibrillation. Generally, the treatment goals for atrial fibrillation are to:
Reset the rhythm or control the rate
Prevent blood clots
Decrease the risk of strokes
Tips for Healthy Heart
Abstaining from smoking
Managing blood cholesterol
Controlling High Blood pressure
Keeping a check on diabetes
Exercising and being physically active
Maintaining weight
Eating nutritious diet
Consuming less salt and sugar
Keeping stress at bay
Sources:
Heart Health Support Groups
These inspiring stories of those who have overcome Diabetes will keep you motivated