How to Wean a Baby and Start Solid Foods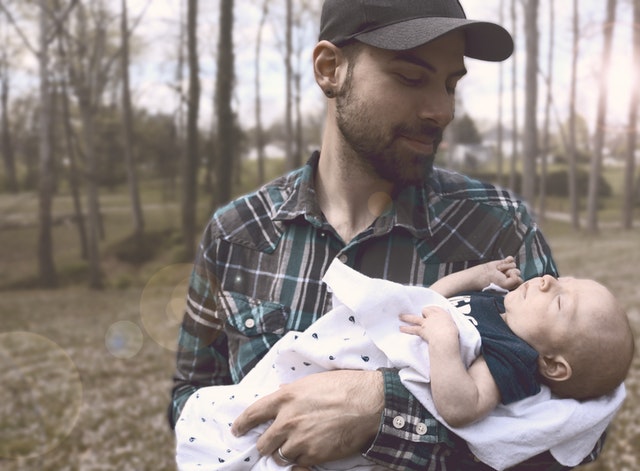 Weaning a Baby off Breast Milk and Starting Solid Foods
Weaning is the gradual process of introducing semi-solid food while continuing with breast milk or infant formula milk.
Weaning means introducing a range of foods gradually until your baby is eating the same foods as the rest of your family.
When to start weaning:
The ideal time to start weaning is after 6 months of age.
How to know a baby is ready for weaning:
Baby shows interest in foods and can sit up.
Baby opens his mouth when food is offered.
Baby can turn head away when he is full.
Baby can pick up foods for self feeding.
Important points should be kept in mind while preparing and feeding a baby :-
Allow the infant to become familiar with the food before trying to give another.
Introduce one food at a time.
Give very small amounts of any new food at the beginning.
Use a very thin consistency when starting solid foods.
Variety in choice of foods is important.
Give freshly prepared food. Allow the baby to feed self, using their fingers, as soon as they show an interest.
Encourage the baby to chew, even if they don't have teeth, by giving finger foods.
Finger foods provide chewing practice and encourage babies to feed self. It is a gradual process of introducing first Liquid foods followed by Semi solids and Solid foods.
Process of weaning:
First start with Liquid Foods(Milk, Fruit juice, Soups, Dal water)
Then start with Semi-Solid Foods (Mashed banana, Rice flour, Khichdi, Kheer)
Lastly include Solid Foods(Rice, Roti, Dal with vegetables, Bread)
Important dos and don'ts:
Use only clean utensils
Cooked food should be covered to protect it from the flies and dust
Use prepared feed within half an hour
Discard unused feed
Never leave baby alone when eating.
Figure out the foods the baby is allergic like nuts,soy,gluten,cow milk etc.
Introducing Solids For Babies
According to the World Health Organization the right age to wean our baby is around six months .Till six months babies get enough nutrition from breast milk. Some babies though are hungrier and start losing or not gaining weight beyond 4 months, and they would have even started crawling by then, if this happens we would recommend weaning at or after 4 months of age. However, introducing solid foods before 4 months is not recommended, as your baby can not digest food properly.
The Golden Weaning Rules
Get the order – Always start with carbohydrates first and then protein. For vegetarians it is pulses and legumes unlike non vegetarians who can introduce chicken, fish and meat, and fats are the last food to be introduced to babies. Never introduce egg white or cow's milk in to their diet until the age of 1 year.
Start weaning with either fruits or vegetables pureed, or rice or raagi cooked using plain boiled water. After a week or so, move to vegetables such as carrot or sweet potato, or vice versa if you have started with the cereals first.
Don't mix flavours- Start your baby on single rather than mixed food's. Mixing flavours at this stage can blur a child's sense of taste. You can use a part of the vegetables you cook for yourself, just puree them individually for the first couple of months of weaning.
Encourage for self-feeding. The aim is to get your baby to feed himself as soon as he can pick up and hold food.
Increase their water intake. When baby's starts on solids they need more water. Avoid any other drinks apart from milk, fruit juices is another good source of water.
Know when they have had enough. If you are using a spoon, and after eating well your baby turns his face away or looks down, then stop feeding. It is a sign that you are over feeding him.
Eat with them. Put your baby in a high chair as soon as he can sit up unaided and have him eat with you. Eating with the family will encourage your child to try a wider range of food items.
Salt: Never add any salt to the foods you give to your baby because their kidneys cannot cope with it.
Sugar: Sugary foods and drinks are not recommended for babies under a year, as they can encourage a sweet tooth and lead to decay when teeth come through.
To read more on Baby care, click on the link below,