How to Feed a Patient Comfortably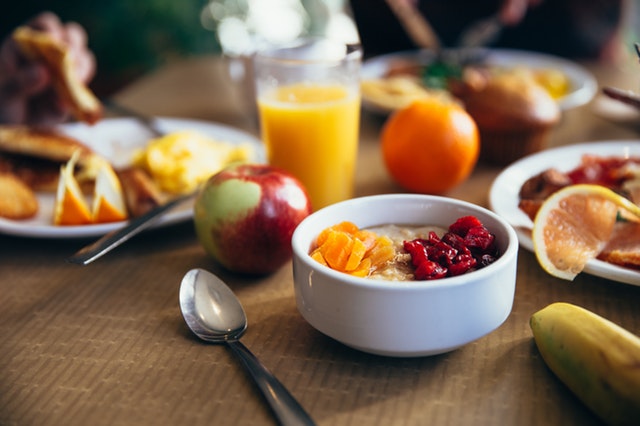 Preparing a Client for Meal time :
Mealtime is a very important event.
Make it an enjoyable and pleasant experience.
See that the meal is served in as attractive manner and freshly prepared as possible.
Keep in mind all of the things that need to be done for each client before and after each meal.
Before Meal Care:
Wash the client's hands
Before the meal, offer the bedpan or urinal or assist/ remind the client to go to the bathroom.
Provide oral care (dentures)
Assist the client to the dinning table, or in bed
Convenient position
Protect clothing with napkin, towel, or clothing protector.
Serving Meals
Serve meals promptly so food temperature is maintained.
Hot food should be served hot and cold foods served cold
Assist depending upon the type of feed
After-Meal Care :
When the client has finished eating remove the dishes and napkin, towel or clothing.
Assist the client to wash his hands and face.
Assist with or remind the client of oral care.
Note how much and what the client eats.
Caution:
CLIENTS SHOULD BE KEPT IN UPRIGHT POSITION FOR 1 HOUR AFTER MEALS TO MINIMIZE REFLUX INTO THE ESOPHAGUS (HEARTBURN).
IF A CLIENT IS COMATOSE, UNCONSCIOUS, OR UNRESPONSIVE, DO NOT GIVE ORAL LIQUIDS OR FOOD. UNCONSCIOUS CLIENTS OFTEN RECEIVE NUTRITION BY ANOTHER METHOD (TUBE FEEDING
To read more on Patient Care, click on the link below.