Sleep Disorder/Insomnia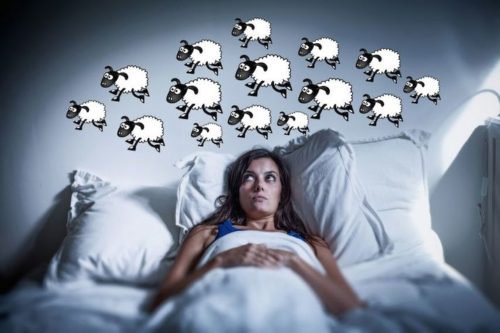 The sleep cycle is governed by a hormone called melatonin.It's levels go up at night and reduce in the day. This cycle can be disrupted by change of time zones due to travel or exposure to artificial light for prolonged periods.
While we all experience the occasional night of disturbed sleep, some people experience insomnia, which can be difficulty in falling asleep, waking up repeatedly at night or waking up early. Insomniacs feel unrefreshed the next day and they may feel sleepy, irritable or unable to concentrate.
What are the reasons for insomnia?
There can be many reasons for insomnia
Stress
Change of time zones
Prolonged exposure to artificial light
Some medicines can also disrupt the sleep cycle. These can commonly include some medicines for treating hypertension, asthma, anti-depressants and steroids.
Working night shifts
Too much tea, coffee and nicotine
Psychiatric disorders like anxiety, depression, schizophrenia
Common complications that can arise from sleep disorder
Fatigue in the day time
Raised blood pressure and heart problems
Type 2 diabetes mellitus
High cholesterol
Hepatic/liver problems
Affected relationships because it leads to sleep-deprived partners
How do I know that I have a sleep disorder?
People with sleep disorders can have one or more of these symptoms-
Difficulty in falling asleep
Getting up frequently at night
Waking up feeling unrefreshed
Irritation
Lack of concentration
Feeling sleepy in the daytime
Depression or anxiety
What are the measures that can help in promoting good sleep?
Some simple measure can help you I case you're unable to fall asleep
Turn off all electronic devices at bedtime, even reading devices can be distracting due to the backlight. A simple book or soothing music might work better
Have dinner at least two hours prior to bedtime.
Avoid tea and coffee after the evening.
Meditation and breathing exercises can also be beneficial.
When to meet the doctor
If these measures don't help or the lack of sleep is affecting your daytime activities, it might be a good idea to take your doctor's opinion.
How is a sleep disorder managed?
To diagnose the cause of your sleep disorder, the doctor might as you about your lifestyle, check your blood pressure and advise some basic investigations to see your level of general health Do be sure to share any information regarding any medicines you might be taking, including herbal supplements.
Sometimes, a sleep study might be advised where the doctor might observe your sleep pattern and record your brain activity with electrodes. This involves a night's stay at a sleep center.
To treat insomnia, generally a combination of lifestyle changes, cognitive behavior therapy and some medicines for sleep might be prescribed. These could include anti- anxiety medicines, anti- depressants and melatonin.
Cognitive behavior therapy involves working with a counselor to overcome the negative emotions that are triggering or being generated due to the insomnia. It can involve learning relaxation techniques, maintaining a sleep diary and other measures that help in positive re-programming the mind towards a restful night's sleep.
Sleep disorders can be easily managed with counseling and medical measures. It's important to realize that it is a medical condition and that treatment options are available.
We advocate getting medical advice and supervision before starting any treatment regime.