Disinfecting Your Home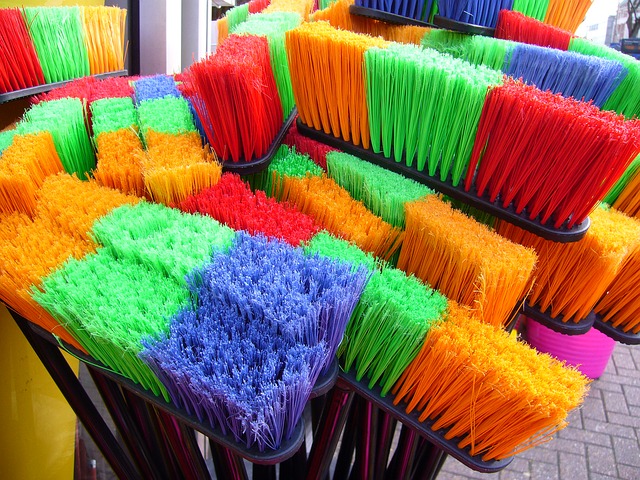 Disinfection is very important in imparting general hygiene in home environment specially if your family member has just undergone a surgery, and are at risk of getting infection easily. Following are some measures to be carried out at home to reduce the spread of pathogens…
Washing hands with warm water and soap (preferably liquid soap) and drying them properly (with a paper towel) will remove germs . Alcohol hand-rubs are useful in the home. Follow the steps after touching any surface in your home and before taking foods.
Keep your fridge temperature between 2 and 4°C. Make sure the seal on your fridge door works and the door closes properly.
Cloths, mops, towels and sponges also spread germs around..so you need to change the cloths, mops, towels and sponges frequently and wash them at 60ºC, preferably in a washing machine.
Hot steam-ironing helps to reduce any germs left over from washing. Don't wash soiled clothes by hand. If you can't avoid this, you should wear rubber or disposable gloves. never wash soiled clothes in the kitchen.
Should get a special sharp-objects box from your local health centre which you can give back when it is full. Keep the needles and sharp objects stored safely.
Clean floors, carpets and other surfaces everyday using a vaccum cleaner. You should use detergent and hot water to clean all surfaces .can also use a good quality household bleach.
Clean the kitchen before the bathroom and clean the sink and shower first and the toilet last. You should also have separate cleaning cloths for the kitchen and bathroom, and for the toilet and the bath/sink.
Try not to keep any dirty tea towels in your kitchen. Clean your toilet bowl regularly with a lime scale remover.
If you use water filters for drinking water, change them regularly. If you have your own private water supply such as a bored well, you should have it tested once a year to check for germ levels.
You should follow the manufacturer's instructions if you use chemicals for disinfection.
To read more on Patient Care, click on the link below.