Post Hip/Knee Replacements Home Care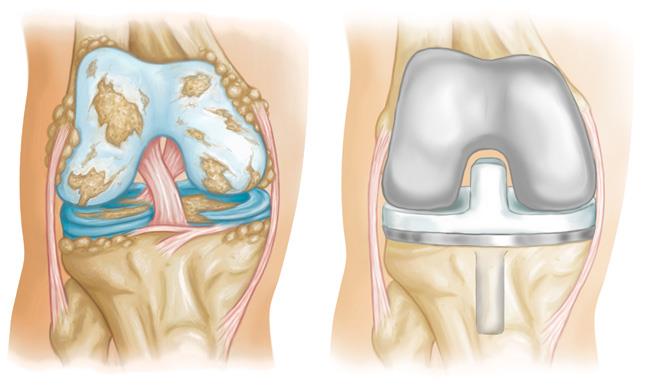 A smooth and speedy recovery depends on your help and cooperation. The patient participation is essential in reaching your goal at home and avoid complications (problems).
Important Points to Remember
Do not sit the leg crossed and do not bend the leg lesser than 45 degrees.
Do not sit on a lower floor chair or sofa/commode.
Use a pillow or foam wedge between your legs while you are in bed.
Wear leg compression devices to prevent blood clots and to reduce swelling. Also can elevate the leg with pillow support to reduce swelling
Sit on the edge of the bed and stand with help.
Sit up in a chair for meals and physical therapy
Do the ankle pumps. Do them 10 times every hour while you are awake.
Use a walker or crutches.
Do not bend forward while walking, keep the back straight.
Help when he need to get out of bed, get out of a chair or go to the bathroom to help prevent falls.
Do your exercises as directed by your physical therapist.
All the prescribed medicine need to be taken on time
In case of pain can apply ice pack but never any hot packs .
Wound will take few weeks to heal; until then wound care need to be followed. Proper cleaning and dressing changing is mandate.
Check for the following
Warning Signs of Infection
Persistent fever (higher than 100 degrees)
Shaking chills
Increasing redness, tenderness or swelling of your wound
Drainage from your wound
Increasing pain with both activity and rest
Warning Signs of Blood Clot
Pain in your leg or calf unrelated to your incision
Tenderness or redness above or below your knee
Severe swelling of your thigh, calf, ankle or foot
In very rare cases, a blood clot may travel to your lungs and become life-threatening. Signs that a blood clot has travelled to your lungs include:
Shortness of breath
Sudden onset of chest pain
Localized chest pain with coughing
Notify your doctor immediately if you develop any of the above signs.
Exercises Will Help Speed Recovery and Diminish Postoperative Pain. For example:-
Ankle Pumps.
Ankle Rotations.
Bed-Supported Knee Bends.
Buttock Contractions.
Abduction Exercise.
Quadriceps Set.
Straight Leg Raises.
Stair Climbing and Descending.
To read more on Patient Care, click on the link below.
Content Courtesy : Portea