Infertility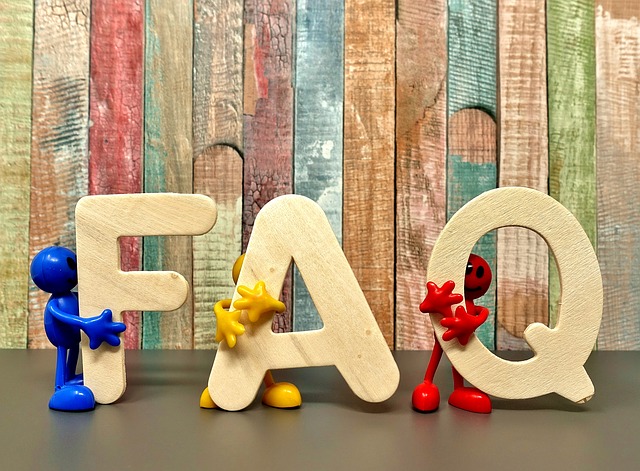 Q.What is infertility?
Infertility can be defined as failure to achieve clinical pregnancy after 12 months of regular unprotected sexual intercourse. Infertility is usually regarded in couples less than 30 years of age. Infertility is never a male or a female problem, but it is a concern faced by the couple together. According to statistics- 40 percent of issues in male body results in infertility, female body issues result in 40 percent of infertility, both (male and female) results in 10 percent, whereas issues in both has contributes 10 percent of total infertility, 10 percent infertility has no reasons or is still unexplained.
A single test does not confirm infertility; doctors usually conduct multiple tests before confirming infertility.
Q.What is the cost of infertility?
To confirm infertility basic tests are not expensive. A tube test usually costs 1200-1500 INR, Semen Analysis ranges from 200-5000 INR, laparoscopy and hysterectomy costs around 30,000- 70,000 INR.
In spite of the associated costs no insurance company covers the cost of infertility. It is not only the financial cost which a couple pays but infertility takes a toll on the emotional health of the couple.
Q.What is the solution of infertility in Ayurveda?
Ayurveda aims to treat the root cause if the infertility. It has been observed that Ayurveda is able to treat the cause of infertilily and around 50-60 percent couples have a non- pathological reason (like obesity) for fertility were able to conceive after the ayurveda treatment. In pathological conditions like tubal blockage ayurveda has reported 20 percent of the success rate.
Q.What is the role of diet in conception?
If a couple is planning pregnancy should take into account the below mentioned points w.r.t diet:
Say no to crash diet, if you are fat
Lose weight in a healthy way
Female partner must consume iron rich foods
Eat fresh fruits and vegetables
Take diet rich in macro and micronutrients
Q.How to deal with depression due to infertility?
It is important to stay positive if you are suffering from the same. One must not lose hope so early and must consider few points like:
Talk to your gynecologist
Stay tuned with your doctor
Seek a help from counselor
Go for prescribed tests regularly
Relax and try mediation
Q.What are the challenges of IVF treatment?
IVF is latest medical technology, which is helping millions of infertile couples to conceive baby. This technique involves the artificial or laboratory fusion of male sperm and female ova and then the embryo is fertilized in the female uterus. However, the success rate of IVF cannot be guaranteed. Some complications of IVF are – Understanding about the IVF, access of IVF is a challenge as it is not available everywhere, it poses financial burden to the couple and in the end the success rate of IVF cannot be guaranteed.
Q.What is the adoption procedure?
The couple must register online to initiate the adoption process. Then following that the adoption committee will do a home survey or family background test to ensure the child goes in safe hands. Post that 3 referrals are given to the parent and then usually 20 days are given to complete the formalities to take the child home. In the presence of a doctor and a legal adoption expert the child is handed over to the family.
Planning Pregnancy
Q.Before planning pregnancy, how one should choose the gynecologist?
It is advisable to choose a doctor with good credentials, having a rich experience and expertise in the field. Choose a doctor nearby your home; the doctor should be associated with hospitals having good facilities, so when you visit the hospital the doctor should be able to treat with all the necessary equipment.
Q.What are few concerns which are to be considered before planning pregnancy?
When the couple starts thinking of planning pregnancy, it is vital that the health of the couple should be measured. Family history should be asked for any serious genetic problems. If the couple is suffering from any serious infections like HIV, STD then proper planning and treatment should be employed. Potential mother should be vaccinated against rubella infection. Regular exercise and healthy diet is advisable.
Q.Who is a pregnancy coach?
It is a new concept in India. A pregnancy coach trains the couple and advices certain exercises, suggests eating habits, and trains the couple about lifestyle changes to become fit as a parent.
Q.How trustworthy are pregnancy apps?
Most of the information on apps which are not authenticated and could be misleading. However, it is suggestive that the government sites can be referred for necessary information. Buy good books like –What to expect when you are expecting. Do not follow any app blindly; always rely on doctor or good websites.
Q.What is the optimum nutrition while planning pregnancy?
It is important to prepare body for the pregnancy. The body will undergo lot of changes post and during pregnancy; a healthy nutrition prepares the body for the same. Say No to alcohol and smoking and even to passive smoking. Consume macro and micro nutrients in right proportions. In general, the diet should contain right amounts of carbohydrates, fats, proteins, minerals and vitamins
Q.Role of mind and body in planning pregnancy?
A synchronized mind and body is necessary for planning pregnancy. Emotional health is important as it increases your chances of having a baby. One must employ healthy lifestyle, eat a balanced food, should have adequate rest for about 7-8 hours and exercise enough. Meditation and yoga help a lot, try to create a work life balance. Try breath focus exercises to reduce anxiety.
Miscarriage
Q.What is miscarriage?
Miscarriage is natural termination of pregnancy up to 20 weeks of conception. The reason could be either a defect in mother or the fetus. If fetus has some congenital abnormality or the mother has some hormonal defect example- progesterone deficiency, poor placenation example in fibroids, have some immunological defect example the mother becomes allergic to own fetus or trauma to cervix or uterus can cause miscarriage.
Q.Dealing with miscarriage?
Seek help form a psychologist to combat depression post miscarriage. During counseling sessions psychologist will help you recover faster. Being positive and telling yourself that your body might require some more time to get ready and have baby. Give your time some time to heal and get your tests done properly before planning the other one.
Q.What are effects of miscarriage on women?
As such the body does not undergo much changes after miscarriage. Timely detection and rest helps to recover faster. However, a resting for a longer period of time is not advised as it is not much required. If too much of blood loss happens to mother blood transfusion might be required.
Q.What are the symptoms of miscarriage?
Some symptoms are-
Bleeding
Ultrasound showing no pregnancy growth
Brownish discharge
Disappearance of vomiting and nausea in first trimester
The symptoms can be painless or pain free.
Q.Miscarriage and genetics?
Miscarriage could be related to genetics. The best way to avoid is one must avoid marrying in the same family or close relatives, as it increases the chances of miscarriage. However, role of family is important in dealing with miscarriage a supportive partner helps in dealing with depression.
Q.Nutrition after miscarriage?
Along with rest it is important to take right diet. A diet rich in proteins is beneficial. Consume right amounts of carbohydrates , fats and proteins, vitamins and minerals. Include fruits vegetables, ghee and butter in right amounts. Take olive oil and fish oil to supplement the body with omega3.
Q.What are the parameters of legal abortion?
One can go for abortion if it is a contraception failure, congenital abnormality or it the life of the mother or child is in danger. Consult your gynecologist and plan ina right way.
Q.How to prevent miscarriage?
Miscarriage can be avoided. Today is a complex world which poses many problems. Taking care of your mental health is pivotal in preventing miscarriage. Do not take mental stress, take adequate rest and sleep atleast for 7-8 hours during pregnancy.
Q.When to plan baby after miscarriage?
It is advisable to wait for atleast 3 months before planning the other child; it helps the body to prepare again for the pregnancy. If miscarriage happened due to a specific cause then ask your doctor and treat the cause. Relax during this time and keep a positive outlook.
To read more on Pregnancy, click on the link below,