Understanding Diabetes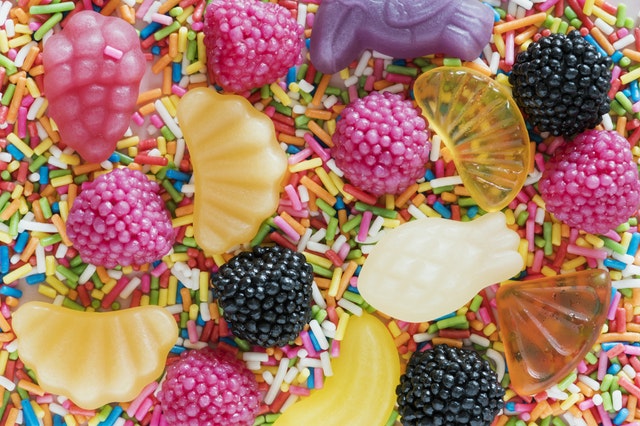 What is Diabetes?
Diabetes is an endocrine disorder that elevates your blood sugar levels over a prolonged period of time. It is caused by the malfunctioning of the pancreatic cells, which produce insufficient or no Insulin.
Why is Insulin so vital ?
Insulin is the hormone that is responsible for the process that converts carbohydrates into sugar; which is then stored it in the body for future use. Insufficient or no secretion of insulin from our pancreas leads to an imbalance in the body, causing liver cells to convert glycogen to glucose and accumulate in the blood stream.
Indications of Diabetes
Some of the most common symptoms suggesting the onset of diabetes are frequent urination, frequent thirst, frequent hunger (even after full meals), unexplained burning, itching or rash in the body, specially the foot, bruising easily, slow healing of wounds or clotting of blood when the skin is broken/cut, tingling or numbness sensation in the extremities of the feet and hands as also extremely low energy levels. However, often these symptoms could go unnoticed leading to undetected diabetes. Hence, it is always a good idea to get yourself regularly checked by a doctor for preventive healthcare.
Why did I get Diabetes?
Leading Endocrinologist Dr Sanjay Kalra from Bharti Hospital, Karnal shares his perspective on why diabetes is spreading like an epidemic. Nearly 70 million Indians are living with diabetes today. This is not a small number. Our genetic make-up is tuned such as to store fat reserves in the body in order to survive severe weather conditons such as famine. In ancient times, these stored food reserves or lipids were converted into energy in the bodies of our ancestors, so that they could survive the harsh living conditions. Cut to the present generations, lifestyle, stress levels, sedentary life, lack of physical activity, unhealthy diets, all contribute to surplus reserves for the body. As a result, the pancreas gets overworked and starts malfunctioning.
Am I at Risk?
There are several factors which may cause diabetes but medical science is yet to ascertain the main cause responsible for a specific person. However research indicates that the following conditions make people twice more likely to get diabetes than those without these conditions.
It could be genetic, family history has a strong role. Other factors such as obesity, high blood pressure high triglyceride levels, presence of diabetes autoantibodies, substance abuse, or excessive consumption of alcohol and tobacco.
Diabetes Ranges
Age 20 and above
amounts shown as mg/dL
Fasting
Less than 100
Before Meal
70-130
After Meal (1–2 hrs)
Less than 180
Before Exercise
If taking insulin at least, 100
Bed time
100-140
HbA1c
Less than or around 7.0 %
SOURCES: American Diabetes Association. "Standards of Medical Care in Diabetes—2014," Diabetes Care, January 2014.
Shown above are blood glucose ranges defined by American Diabetes Association. You're kindly advised to refer to a doctor as the values may differ slightly with different age & gender.
What is Prediabetes?
When the blood glucose levels are borderline or higher than what they should be. But not as high as people with diabetes is known as Prediabetes. This condition is a "whistle blower" and indicates that you may proceed towards diabetes type 2, if you do not make the necessary changes in your lifestyle.
What are the Types of Diabetes?
You may have already undergone tests and your doctor may have already explained if you have Diabetes, and if so, the specific type you are living with. As a general understanding, the following classifications should give a sense of various types of diabetes:
Type 1 Diabetes:

Type 1 diabetes is when there is insufficient or no production of insulin in the pancreas. This condition requires external insulin to help your body convert sugars to energy.

Type 2 Diabetes:

Type 2 diabetes is when the pancreatic cells, become insulin resistant due to a defective response in the receptor cells in the body. This is the most commonly found type worldwide.

Gestational Diabetes:

Gestational diabetes is when blood sugar levels are raised during the time of pregnancy. This is most likely a temporary condition, in which blood sugar levels are often likely to come back to normal after the delivery.

Latent autoimmune diabetes in adults:

LADA is when autosomal alterations can lead to defective BETA cell function, resulting in Type 1 diabetes. LADA is often misdiagnosed as Type 2 diabetes in India.
Complications
Diabetes is called as a silent killer because many people remain undetected till such time as the consistently high blood glucose levels start affecting other organs such as the heart, the kidney and the liver – referred to as Macro-vascular complications and the nervous system resulting in foot, gum or vision problems called Micro-vascular complications.
Check for other important co-morbid conditions:
Diabetic Retinopathy
Kidney Disorders
Diabetic Neuropathy
Chronic Vascular Disease
Liver Disorders
Erectile Dysfunction
Polycystic Ovarian Disease
What else do I need to know ?
Often many people remain undetected till such time that consistently high blood glucose levels have already started affecting other organs such as your heart, kidney, liver – referred to as Macro-vascular complications, and your nervous system resulting in foot, gum or vision problems called Micro-vascular complications.
If you are "suffering" from any other life style conditions, "co-morbid conditons" consult your endocrinologist/ diabetologist. Your doctor will prescribe specific medications and solutions to manage this or any other complication.
To read more on Diabetes, click on the link below.