Baby Safety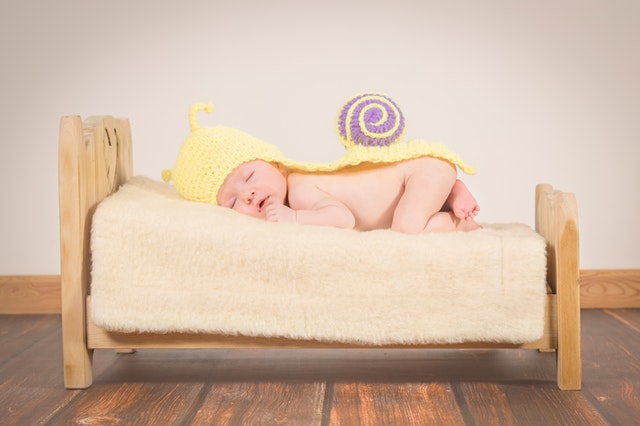 Baby Proofing is the act of making an environment or object safer for children.
Safety Tips for Toys
Walkers: Avoid them, as they are associated with high chances of head injuries.
Choking hazard: Do not buy small toys or toys with detachable parts less than a one rupee coin for children less than 3 years .Never give young children small balls, balloons – as a baby might swallow them or choke on them while playing with them.
Magnetic toys: Keep magnetic toys with powerful magnets, away from children under six years.
Toxic Chemicals: Avoid toys made of PVC plastic and lead painted wooden toys when buying a wooden toy specifically ask if the paint on it has lead in it.
Noise: Children's ears are sensitive. If a toy makes sounds loud for your ear then it is probably too loud for your child.
Strangulation Hazard: Strings, plastic bags and ropes can get entangled around your child's neck.
Around the house
Put rubber mats to prevent slipping. Check the furniture is stable. Keep heavy object such as books , electrical items, coins, house hold things, etc keep in a safe place. Keep the house clean it prevent infections.
In The Kitchen, in lower cupboard contain non- breakable things and plastic items. Keep sharp items like knife, scissors etc keep in upper cupboard .Keep the place clean . Don't allow baby to come inside kitchen. Close the kitchen door always.
In The Bathroom, all beauty products ,cleaning products like floor cleaner, soap powder, toilet cleaner, soap, shampoo etc keep in a lockable cupboard where baby hand not reach. Keep your bathroom clean. Close the bathroom door always.
Safety and Discipline
Around 9 months your baby will be naturally curious and will be moving quickly. When your see your child approaching a bad situation, remove him from the situation and say NO' firmly. He may not yet be able to developmentally mind his parents and my repeat the act. This is not disobedience just natural curiosity and exploration. Do not punish your child, rather encourage his independence and exploration by providing a safe home.
No matter how safe your house is, children this age need constant watching unless they are in playpen or a crib.
They are prone to falling injuries. Use gates at stairs .Remove all sharp edged objects like glass –table and breakable objects from the ground.
Be sure crib mattresses are as low as possible. If the crib railing comes to children's chest level, there are chance of your child falling from it.
Do not use table cloths, as children may grab these to pull themselves up, in turn risking falling of heavy or hot objects placed on them.
Put medicines and poisonous items like detergents, toilet cleaners etc. In high or locked up places.
Cover all electrical outlets and do not leave mobile charges etc. Hanging from them.
Turn the handles of pots and skillets away from stove edge .Keep the gas cylinder switched off when not in use.
Never leave your child alone in the bathtub, pool or bucket of water.
Baby Safety [crib or bed]
Providing a safe environment is an important part of caring for your new baby. Babies need to be safe at home and when they're away from home. There are some simple things you can do to help keep your baby safe and secure. Always consult your healthcare professional if you have concerns about your baby.
Good sleeping habits are important for your babies physical and emotional well beings. Babies under one year of age should sleep on their backs in their own cribs.
Baby Sleeping Safety.
All infants should be put down for sleep on their backs to reduce the risk for sudden Infant Death Syndrome, also called SIDS. Give your baby a pacifier before he goes to sleep. … Avoid soft bedding that might suffocate your baby, such as pillows, blankets, plush toys, and bumpers in the crib.
When you buy a crib, it comes with those ominous words: "Some Assembly Required." Follow the instruction manual carefully, and make sure the hardware is tightened properly and that there are no sharp edges. After you start using it, check the crib periodically to make sure nothing has come loose.
To read more on Baby care, click on the link below,