Water Retention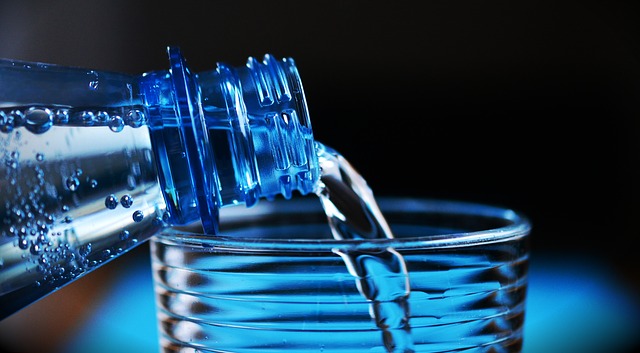 One may experience a sudden swelling, puffiness or bloating of feet, ankles, hands, fingers and face. Usually it is misinterpreted as a weight gain and even hard exercising fails to remove this water retention from the body.
Water Retention-What exactly it is?
Water retention also known as is defined as an excessive build-up of fluid in the circulatory system, body tissues or cavities in the body which can lead to swelling of the hands, feet, ankles and legs.
Various factors result in water retention in the body. Some factors are as below:
Diet: Foods high in salt content such as chips, fast foods and processed food like meats can cause water retention in the body. Cold drinks can also result in water retention.
A low protein diet: A low protein diet can lead to albumin deficiency in the body, which also causes the water retention.
Decreased physical activity: Sitting or standing in a sedentary position for a longer period of time can also result in water retention in a particular area. You may observe it after having a long air journey or if you are travelling by a bus.
Hormonal changes: Women commonly experience a bloaty feeling especially during their menstrual cycle. Fluid retention causes painful breasts in women during menstrual cycle. Other symptoms include abdominal bloating and weight gain. Even some hormonal therapies lead to water retention
Hot weather: During hot weathers, our body tends to be less efficient in removing fluid from the tissues.
Some medical conditions such as nephritic syndrome, acute glomerulonephritis water, chronic lung disease like emphysema, malignant lymphoedema, thyroid disease, arthritis, allergic reactions, and autoimmune reactions like lupus also result in water retention.
Some common symptoms of water retention are:
Swelling in the affected body parts such as feet, ankles and hands
Bloaty feeling in the stomach
Pain in the swelled area
Joint stiffness
Sudden increase or decrease in the weight
An increased weight gain
How water retention is diagnosed?
A physical examination is usually performed by a physician
Medical history of the patient is taken
A detailed review of the edema is done, doctor sees what factors promote and decrease the swelling
A blood examination is recommended
Urine tests
Liver function tests
Kidney function tests
Chest x-ray
Heart function tests such as electrocardiogram (ECG)
What is the treatment of water retention?
After having a complete diagnosis, the treatment is done to treat the cause. Modifications in the diet, exercise and life style changes are generally introduced by the doctors to suppress edema. Below are some methods by which water retention is eliminated from the body:
Treating the causative factor which results in water retention
Lifestyle changes depending upon the medical condition
Water retention can be drug-induced also, hence doctor might replace those drugs with some other alternative drugs
Water pills (Diuretics) can help to eliminate retained water as it increases the urinary flow
It has been observed that light exercising at times is also beneficial in removing the water retention
Some tips by which you can remove the water retention from the body
Eat a low salt diet, as high intake of sodium in the salt can cause water retention
High intake of vitamin B6 decreases the water retention. Eat foods rich in vitamin B6 such as banana, potatoes, walnuts and meat
Include potassium rich food as they decrease the sodium levels in the body. Bananas and tomatoes are rich source of potassium
Drink lots of water
Avoid having refined foods
Avoid drinks like alcohol as it causes water retention
Eat fresh fruits and vegetables
Raise your legs several times a day to reduce the water retention
Avoid sitting and standing still for too long, keep moving between work
Avoid hot baths or sauna as they also increase the body fluid retention
Sources:
http://ddnews.gov.in/health/water-retention-causes-symptoms-treatment

https://www.ncbi.nlm.nih.gov/pubmedhealth/PMH0072593/

https://www.healthdirect.gov.au/fluid-retention/

https://medlineplus.gov/edema.html