7 Smart Eating Strategies To Lose Weight And Reverse Diabetes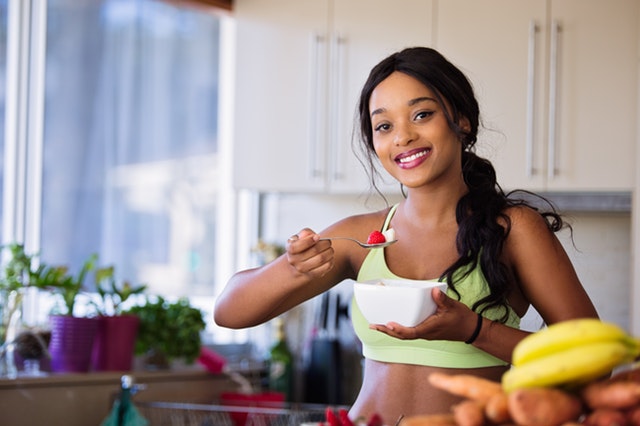 1. Keep a Diary:
One of the smartest ways to begin with, is to record what you are eating throughout the day. Leading dieticians all-round the globe recommends maintaining your own small diary, to keep a check and analyse the food items you are consuming. Studies in the U.K confirm, people who maintained food records lost extra amount of weight, than people who didn't record.
2. Watch your food labels:
Picking up a fruit juice can? Or your favourite soft drink? You're advised to read the nutritive label. Knowing the calorie content and glycaemic index can get a little cumbersome, but research suggests, awareness of the calorie content and high sugar levels help people living with diabetes in keeping away from harmful food items which may spike their blood glucose levels.
3. Start with a good breakfast:
Research is on our side, starting the day with a good breakfast powers you with high energy and helps you maintaining your blood glucose levels throughout the day. The old saying "breakfast like a king" stands correct if you choose low carb breads & cereals, fresh juices, boiled eggs, nuts, oats, yogurt, cheese, milk and not to forget your medicines.
4. Eat by the plate method
Eating by the plate method advocated by ADA recommends, filling half of your plate with non-starchy fruits and vegetables, one fourth of your plate with lean proteins like grilled fish or chicken and the balance with low carbs. This is a popular model which not only aids in weight loss, but also keeps the blood glucose levels on check.
5. Carb counting
Carbohydrate counting, also called carb counting, is not a diet plan, it is a meal planning strategy for people with type 1 or type-2 diabetes. Carbohydrate counting involves keeping track of the amount of carbohydrate in the foods you eat each day.
Carbohydrates are one of the main nutrients found in food and drinks and it is very important. Completely cutting down on carbs may lead to fatigue and restlessness. One must choose wisely and replace with diabetes friendly and healthy low carbs.
According to National Institute of Health USA, healthy carbohydrates, such as whole grains, fruits, and vegetables, are vital part of a healthy eating plan because they provide both energy and nutrients, such as vitamins and minerals, and most importantly fibre. Fibre can help you prevent constipation, lower your cholesterol levels, and control your weight.
Unhealthy carbohydrates are often food and drinks with added sugars. Although unhealthy carbohydrates can also provide energy, they have little to no nutrients and they often spike your blood glucose levels leading to poor diabetes management.
6. Eat more small meals
People with diabetes should eat 4-5 small meals during the day instead of three larger meals, says the American Diabetes Association (ADA). Eating small meals allows replenishment along with slower, continuous absorption of food, which prevents you from cravings and hunger pangs. Among the benefits are also decreased blood sugar levels after meals, reduced insulin requirements during the course of the day, weight loss and lower blood cholesterol.

7. Always stock up your refrigerator:
Stocking up your refrigerator with healthy food items is more or less like keeping your supplies ready. This prevents you from eating high calorie and sugary food items in times of hunger. You may choose from a wide variety of fruits, nuts, cheese, and low carb multigrain breads and protein shakes to quickly make minimeals and avoid binging.
To read more on Diabetes, click on the link below.